S. Aurora Thompson
Talent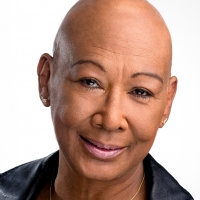 General Info
| | |
| --- | --- |
| Gender: | Female |
| I am a(n): | Actor Film/Video, Host - Talk Show/Interview, Model, Voiceover Artist, Host - Game Show, Host - Sales Show, Will do Extra Work, Will do Promotional Modeling work |
| Age Range(s): | 40-45, 45-50, 50-55, 55-60 |
| City I live in: | Washington |
| State I live in: | DC |
| I can take jobs in: | District of Columbia, Maryland, Virginia - Northern, Delaware, The Carolinas, Pennsylvania, Eastern/Central, New York, Connecticut, New Jersey (Southern/Central), New Jersey (Northern/NYC Area), West Virginia, Virginia - Southern, Pennsylvania - Western |
| Ethnicities I can play: | African American, Native American |
| Website Link #1: | |
Physical Stats
| | |
| --- | --- |
| Hair Color: | Brown (Dark) |
| Eye Color: | Brown |
| Height: | 5'7" |
| Weight: | 141 to 150 Lbs. |
| Grow your hair?: | Yes |
| Cut your hair?: | Yes |
| Change hair color?: | Yes |
| Physique: | Average |
Sizing Info
| | |
| --- | --- |
| Suit/Jacket: | 12 |
| Neck: | 17.5 |
| Sleeve: | 36 |
| Inseam: | 31 |
| Waist: | 35 |
| Hip: | 39 |
| Bust: | 38 |
| Dress: | 12 |
| Unisex Gloves: | 8.5 or M |
| Hat: | 23 1/2 " - L - 7 1/2 |
| Women's Shoe: | 9.5 |
Classes/Training
| | |
| --- | --- |
| 1: | Currently enrolled in IMPROVISATION/MOVEMENT Course, Sharon Brown (Casting Director/Acting Coach), It's All About You (IAAY) Productions |
| 2: | DMV Acting Analysis for Film, Sharon Brown (Casting Director/Acting Coach), IAAY Productions |
| 3: | "Capital Sin" Web Series Class, John Pallotta Studio, John Pallotta (Acting Coach) |
| 4: | Monologue Coaching – with Mark McKinnon (Three2One DC) |
| 5: | Three2One DC Workshop – Auditioning for TV & Film, Character/Scene Study, & Comm. Techniques |
| 6: | Transform your Acting Intensive Workshop – John Pallotta |
Special Skills
Accents/Dialects:

Southern

Dance:

Disco, Freestyle, Line

Sports:

Football

About Me:

I possess excellent communication, interpersonal and organizational skills. I enjoy modeling, traveling, dancing (club & free style, line, disco and my own version of the "slop"), officiating Football (Headline Person), exercising (e.g. Zumba, Rockin Body, Weights and Elliptical), bowling and Fishing. I am proficient in Microsoft Office Professionals application (e.g. Word, Excel, PowerPoint, Access, Outlook and Publishers). I am skilled as a Transportation Security Officer as well as in Office Management and Network Hardware. I am patient and good with young and older individuals. I can perform with a southern dialect.

I have done some modeling (e.g. in store and photography), worked at a PBS TV station in the engineering shop, am a retired high school football official.