Sean Gabbert
Talent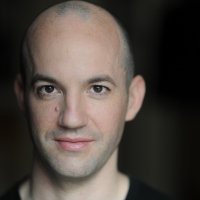 General Info
| | |
| --- | --- |
| Gender: | Male |
| I am a(n): | Actor Film/Video, Actor Theatre, Comedian, Will do Extra Work, Will do Promotional Modeling work |
| Age Range(s): | 30-35 |
| City I live in: | Washington |
| State I live in: | DC |
| I can take jobs in: | Any |
| Ethnicities I can play: | Caucasian / White, European, Hispanic, Italian, Russian, British, Irish, Scottish |
Physical Stats
| | |
| --- | --- |
| Hair Color: | Bald |
| Eye Color: | Brown |
| Height: | 5'10" |
| Weight: | 161 to 170 Lbs. |
| Physique: | Athletic |
Classes/Training
1:

Wynn Handman-Wynn Handma Studio

Professional Scene Study-Organic Acting-2 years

(Wynn is one of the last great master teachers)

2:

Upright Citizens Brigade NYC

Completed Core Improv Curriculum

3:

B.A. Theatre-Goucher College-w/Honors
Special Skills
Accents/Dialects:

Boston, Brooklyn, Southern, Cockney, British, Irish

Can Use a Teleprompter:

Yes

Can Use an Ear-Prompter:

Yes

Misc. Performance Skills:

Standup Comedy

Sports:

Basketball, Skiing, Fight Training, Football Experience

Celebrity Lookalikes:

Jason Statham or Moby

Singing Styles:

Rhythm and Blues, Rock

Singing Voice Type:

Alto

Character Voices:

almost any voice, excellent mimic

Musical Styles Performed:

Alternative Rock, Hard Rock, Hip Hop, Punk, Reggae, Soul

About Me:

As a hire, I bring a mixture of acting and standup in performance that boosts the richness of a project I'm right for.

As an artist, my goal is to continue marrying the two in projects of my own. Thanks!