Heidi Kerring
Talent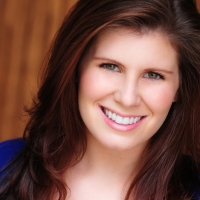 General Info
| | |
| --- | --- |
| Gender: | Female |
| I am a(n): | Actor Film/Video, Actor Theatre, Host - Talk Show/Interview, Model, News Anchor, News Reporter, Narrator, Radio Personality, Voiceover Artist, Live Entertainer, Live Practical Training Actor, Host - Game Show, Host - Sales Show, Will do Extra Work, Will do Promotional Modeling work |
| Age Range(s): | 20-25, 25-30 |
| City I live in: | Germantown |
| State I live in: | MD |
| I can take jobs in: | District of Columbia, Maryland, Virginia - Northern, Delaware, The Carolinas, Pennsylvania, Eastern/Central, New York, Massachusetts, California, Connecticut, Any, Overseas, New Jersey (Southern/Central), New Jersey (Northern/NYC Area), West Virginia, Ohio, Virginia - Southern, Pennsylvania - Western |
| Ethnicities I can play: | Caucasian / White |
| I am: | SAG-AFTRA |
| Website Link #1: | |
Physical Stats
| | |
| --- | --- |
| Hair Color: | Brown (Light) |
| Eye Color: | Hazel |
| Height: | 5'6" |
| Weight: | 131 to 140 Lbs. |
| Grow your hair?: | Yes |
| Cut your hair?: | Yes |
| Change hair color?: | Yes |
| Physique: | Athletic |
Classes/Training
| | |
| --- | --- |
| 1: | Scene Study/Cold Read, Anthony Meindl, AMAW, CA |
| 2: | Comedy Intensive, Lesly Kahn, Los Angeles, CA |
| 3: | Improv, Upright Citizens Brigade, Eugene, Los Angeles, CA |
| 4: | Soap Scene Study, Christy Dooley, TVI Actors Studio, CA |
| 5: | Advanced Screen Acting, Screenwise, Sydney, AU, Ben Mathews |
| 6: | On Camera Scene Study, CM Acting Studio, CA, Max Decker |
| 7: | Meisner, Art Sake Studio, FL, Yvonne Suhor |
| 8: | Acting for the Camera, Steve Yeager, Towson University, MD |
| 9: | Advanced Acting, Greg Cummings, Bullis School, MD |
| 10: | Audition Technique, Rockville Acting, MD, Mkwasi |
| 11: | ATV III, Rockville Acting, MD, Doug Harry |
Special Skills
Can Use a Teleprompter:

Yes

Can Use an Ear-Prompter:

Yes

Dance:

hip hop, jazz

Sports:

basketball, soccer, football, swimming, skiing, horseback riding, cheerleading,

Singing Styles:

Choir, Musical Theatre

Singing Voice Type:

Mezzo-Soprano

Musical Instruments:

piano

About Me:

I am your typical girl next-door in both my looks and personality. I can charm your socks off as class president or the peppy cheerleader; but if you cross me- I will be your worst enemy. My quick wit is my superpower I use when acting to add my own sparkle to a scene. Oh, and I have the loudest scream you have ever heard.
I could have played any role that Anna Kendrick played, and I often get compared to her as well as Amy Adams and Isla Fisher.